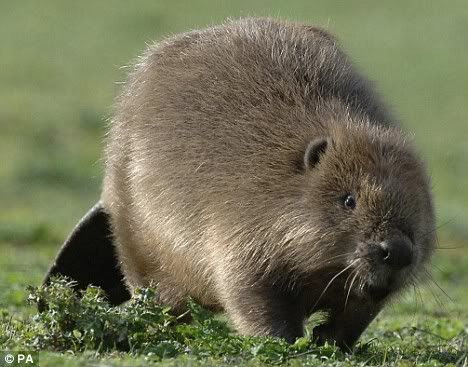 Captured on camera as they swim in a lake, drag pieces of wood to make their dens and play with one another, these are the first beavers to be born in Britain in 400 years.
The enchanting scene is a heartwarming sight for animal lovers as the species was previously extinct in Britain.
The 12 baby beaver 'kits' – all from the same mother – were born at the 550-acre Lower Mill Estate near Cirencester, Gloucestershire.
Jeremy Paxton, owner of the estate, brought three pairs of beavers – named Tony and Cherie, Gordon and Sarah and John and Pauline – from Bavaria in 2005.
He has spent almost £1million on the project.
He said: 'I have always wanted to bring an extinct indigenous species back to Britain.
Source:
The Daily Mail